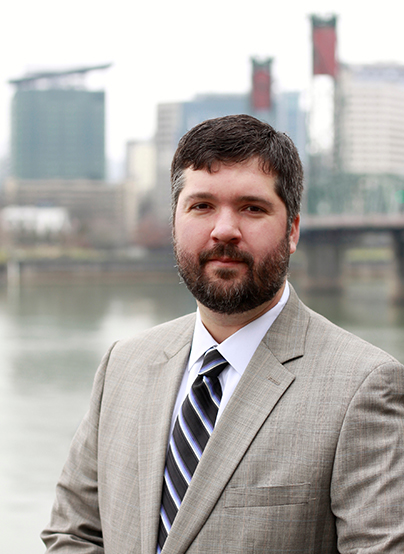 Bar Admissions and
Professional Memberships
Oregon State Bar, Member in Good Standing
Multnomah County Bar Association
Oregon Criminal Defense Lawyers Association
Oregon Trial Lawyers Association
About Scott Leonard
Local attorney Scott Leonard brings experience in both criminal and civil law to his representation of clients. Scott is a Portland-area native and graduate of Northwestern School of Law at Lewis and Clark University. An entrepreneur by spirit, Scott opened his law practice at the beginning of 2008 and has continued to serve a growing number of clients from all walks of life.
In criminal law, Scott holds experience from both ends of the counsel table. As a city prosecutor, Scott prosecuted misdemeanor crimes for the City of Troutdale. In private practice, Scott has built a strong criminal defense practice that focuses on getting the results that clients want to achieve. His case experience ranges from traffic violations and misdemeanors to felonies and contracting with death penalty defense teams.
In civil law, Scott helps clients fight to get what they are due after an accident or dispute. Experience in environmental restoration and advocacy helps Scott to understand what it is like to fight from the underdog position in what often seems like an endless uphill battle.
Scott comes from a background of writing. He was a section editor at the school newspaper and a Staff Writer at the Tacoma News Tribune in Washington. Scott is the author of two hiking guides, Take A Hike Seattle and Washington Hiking (also available as Pacific Northwest Hiking).
Scott holds a bachelor's degree from the University of Puget Sound (Tacoma, WA) in Business and Public Administration. He was a member of the Business Leadership Program.